Multimedia Design and Production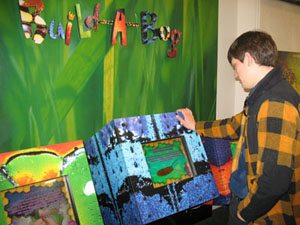 Since 1981 New England Technology Group (NETG) has specialized in the design and production of interactive multimedia systems for a wide variety of applications.  NETG has produced hundreds of custom interactive programs for museum, trade show, training, and consumer audiences.
NETG's clients have found that interactive video systems are thought-provoking, stimulating, and engaging.  They allow the viewer to customize the learning process, simulate real events, and optimize the understanding of a particular subject.  NETG's multimedia systems are practical, reliable, affordable, and self-contained.  In addition, the professional staff at NETG has the technical expertise and the design flexibility to meet the specialized needs of each client.  NETG's staff acts both as a technical and creative resource to help extend a design concept, meshing well with the exhibit designer's own resources.